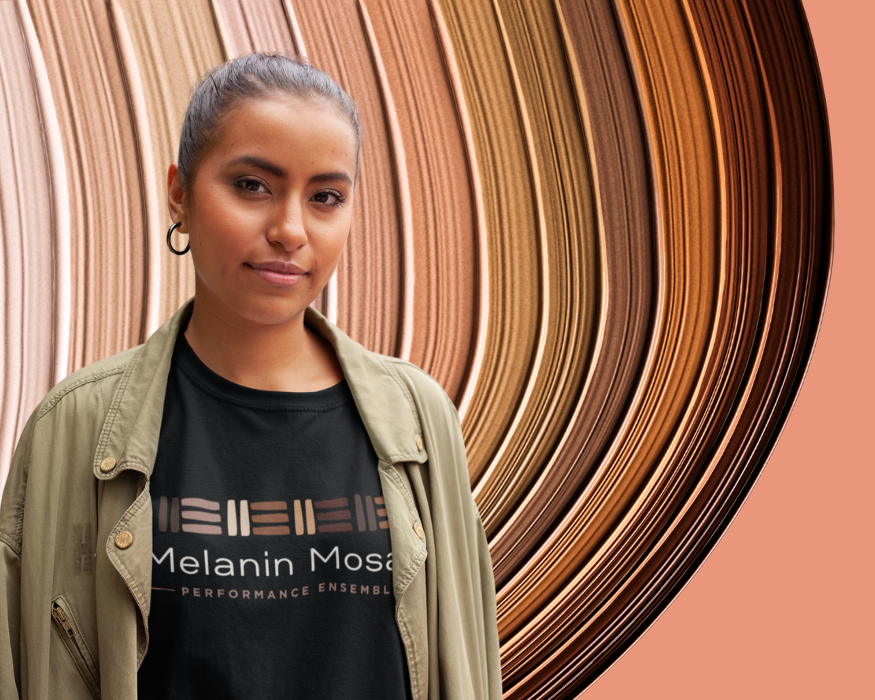 Mosaic Builders are a community of dedicated supporters who share our passion for promoting diversity and excellence in the performance arts. By becoming a member, you'll not only support the ongoing work of the Melanin Mosaic Performance Ensemble, but also receive exclusive benefits that connect you to our work and the talented artists we support.
At Melanin Mosaic, we understand that everyone has different giving capacities. That's why we offer membership levels to suit a range of budgets. No matter what level you choose, your support is greatly appreciated and helps us to fulfill our mission of celebrating the African diaspora through the art of performance. Thank you for being a part of the Melanin Mosaic family!
Join us at one of the following annual membership levels:
Seed Sower - $40/year 
* Name recognition in performance programs and on the website 
* Digital thank-you card 
Artisan - $100/year 
* Everything in Seed Sower 
* Insider information about Melanin Mosaic throughout the year 
* Melanin Mosaic t-shirt 
* Thank-you video from Melanin Mosaic 
Culture Keeper - $250/year 
* Everything in Artisan 
* Virtual behind-the-scenes experience 
Mosaic Maker - $500/year 
* Everything in Culture Keeper 
* Personalized thank-you notes from performers and staff members 
Mosaic Maestro - $5,000+ 
* Everything in Mosaic Maker 
* Special Recognition during programs and events
* Exclusive Access to "Club MelMo" And More!
As a member of the Mosaic Builders, you'll be making a tangible difference in the lives of artists and audiences alike, while supporting a vibrant and diverse artistic community. Join us today and become a part of the mosaic!