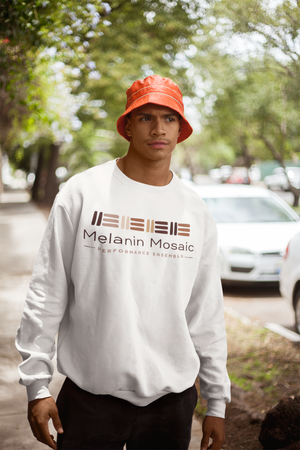 Mental Health is a critical component of overall well-being, and Melanin Mosaic Performance Ensemble understands the importance of this issue especially as it affects members of the African diaspora. We understand that the journey to healing can be difficult, but we want you to know that you are not alone. That's why we have provided resources and links to help assist you on your healing journey. We encourage everyone to take care of their mental health and seek the support they need. Remember, it's okay to not be okay, and we are here to support you in any way we can.
US National Prevention Hotline (988 Lifeline)
We can all help prevent suicide. The 988 Lifeline provides 24/7, free and confidential support for people in distress, prevention and crisis resources for you or your loved ones, and best practices for professionals in the United States.
A website that offers a collection of resources, including therapists and hotlines, specifically curated to support Black African Americans facing mental health challenges during these uncertain and challenging times within our community.
An initiative launched by Omega Psi Phi Fraternity, Inc. and NIMHD to raise awareness of the mental health challenges associated with depression and stress that affect Black men and families.
An affirmation movement for Black women by Black women--includes affirmations, resources, therapist connections, and events. 
Over 50 resources for multiple ethnic groups
A minority mental health app that educates and raises more awareness of mental illness in the black community.
An online space dedicated to encouraging the mental wellness of Black Women and girls.
An online directory of licensed Black therapists for men.
An online directory that connects individuals in the Latinx community with mental health professionals.
Therapy for Queer People of Color
A network of affirming anti-oppression wellness professionals which aims to reduce mental health stigma and barriers to access, specifically focusing on empowering LGBTQ+ communities of color.
Remember, your well-being matters, and seeking support is a sign of strength. At Melanin Mosaic Performance Ensemble, our mission is deeply rooted in promoting mental well-being, resilience, and growth within the African diaspora community. We believe in fostering a supportive and inclusive environment where individuals can thrive and find empowerment through the performing arts. By providing resources and links to assist you on your healing journey, we are dedicated to helping you achieve mental and emotional well-being. Join us in creating a community that embraces and prioritizes mental health, resilience, and personal growth. Together, we can make a positive impact and inspire change, both within ourselves and the world around us."